Welcome to the Solfire Family's Homepage
---
Hi There! Welcome to The Solfire Family Homepage.
My name's Tet, and the picture off to the left, is a photo of the three of us, Myself, Trixi, and our son Alastair. Things we've got for y'all to see:
---
Oh yeah, while I've got your attention, I'll be improving this site as soon as I can.. you know how things can get when your mind is focused on work.
---
Story Corner: Peruse the Prose off the pen of the Solfire Clan..
---
NEW!!Trixi's Art Area: Artistic Loppess. Also includes comission info.
---
About Us: Little tidbits of info about the two of us.
---
NEW!!Character Profiles
---
The Time Wrinkle Saga
Mirror Site of the Time Wrinkle Saga that is/has been happening on Yerf!
---
The Timefire Saga
---
Our Guestbook Go Sign!! Now!! Please!! If you did already, go do it again.. it's fun!!
---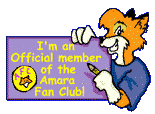 ---


This FurRing site is owned by Tet Solfire.
Click for the [Next Site | Skip a Page | 5 Ahead ]
Want to join the ring? go to the
FurRing Home Page!
---

Want to find out about Albany AnthroCon? Look here!

Memphis Furmeet, Fun with Laborday..
---
Gasp! Egad! Look what Tet does with his Spare CPU time.. Join Us.

---
If you ever feel like linking to our home page, why not use this below? feel free..

---
Last Updated